<![CDATA[When we think about booking a trip, our thoughts usually turn to foreign lands. But next time, why not try an adventure on home turf instead?
Home Turf – top tips for exploring the secret corners of your home country
When we travel overseas, we have a tendency to push ourselves out of our comfort zones. What we need to do is take that same mentality and apply it when we're back home. That way, we can all be tourists in our own backyards. So how do you plan an unfamiliar travel experience in a country you know well? Read on for more inspiration. [caption id="" align="aligncenter" width="959"]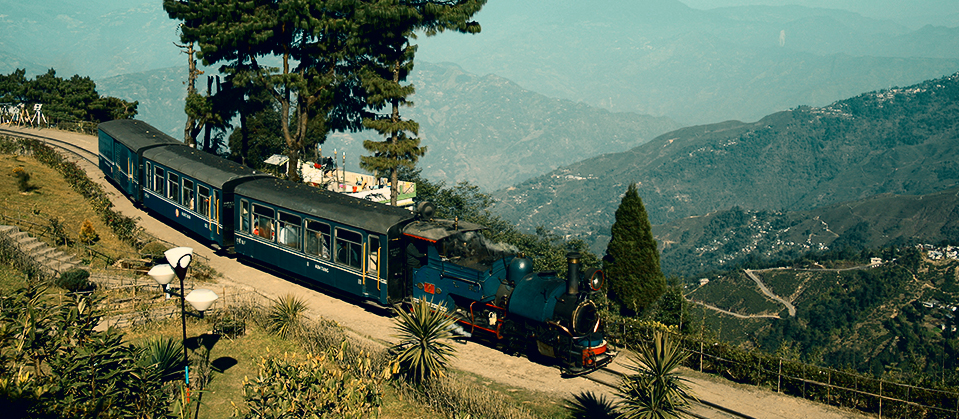 Toy Train In Darjeeling Connecting Ghoom and Kurseoung[/caption]
Where to go
When looking for inspiration, you'll be sifting through familiar names of places. But remember: anywhere is a travel destination if you've not visited it before. Get a map and look for a town, village or city you've never been to or only passed through on a train, and head there. You never know what you might find. Don't just think about the places you want to visit. Consider some locations that have negative reputations and treat them like places you know nothing about. Research and make it your mission to find somewhere beautiful or interesting in those areas. Force yourself to visit places you wouldn't necessarily think of going to. That's how you can find some little gems. There's no limit to where you should cast your net. Make sure you explore both what's on your doorstep and at the opposite end of the country. You will often find that the country just opens up before you, full of places you'd never considered or heard of. For extra tips, leaf through local guidebooks and turn to your friends and social media for bonus nods to off-the-radar spots.
Read more:
Explore the Unexplored: 7 unexplored Places of India that you must visit
[caption id="" align="aligncenter" width="625"]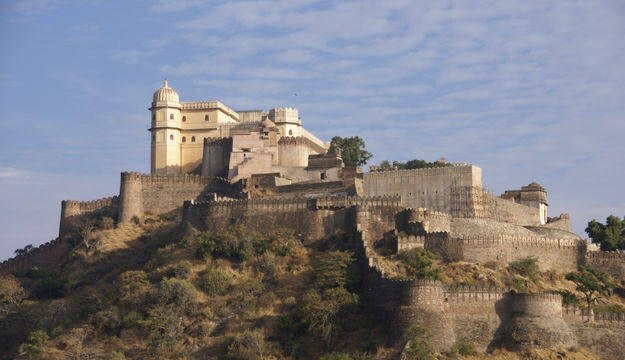 Kumbhalgarh Fort near Udaipur is a least explored castle.[/caption]
Make getting there all part of the fun
Flying is part and parcel of going abroad but if you're staying at home, there's often no need to get airborne. Instead, make the most of travelling by ensuring the journey is as important as the destination. As for how you're going to travel, you're spoilt for choice. Buses enforce slow travel and call at lots of stops, offering the opportunity to pit stop at many different places. Arguably, they're also the most 'local' of all public transport. You'll stumble across towns and villages never previously on your radar. Prefer to go by train and hire a Bicycle/Bike. This means you can go further from home, then explore slowly once you arrive. Also, try to pack a tent in your panniers, so you've got yourself a ready-made
Biking
tour (plus a very cheap way of travelling). Trains are quicker and more direct, and perfect for accessing long-distance locations. The sleeper train between
Kolkata
and
Nai Jalpaiguri
(Gateway to Sikkim and Darjeeling) is one of the best ways to travel. It's an experience in itself, adding a nostalgic feel to the journey. Plus, you're covering distance while you sleep, so you don't waste any time that you can spend in the destination.
Read more:
5 Best Places to Visit in India under Rs.5000/-
Finally, you can't beat walking as a way of exploring, so consider hitting trails where someone else has already mapped out a route of interest for you. There are so many trails, footpaths and bridleways in the
India
.  It's how you can find the new places Wonderlust way.
Try something new
You're on home territory and there are no language barriers, foreign currency or any other possible teething problems, so what better time to edge out of your comfort zone and try a new activity. Find out what you can do in the area you're heading to and give it a go, even if it's completely alien to you. If you're going coastal, try stand-up paddleboarding or surfing, or for a bird's-eye view of your newfound location, have a stab at paragliding. Aside from sports, look to add a new interest, such as
birdwatching
, historic architecture or sampling local foods. If the activities you do are new to you, the setting around you will likely feel more foreign, too.
Plan shorter breaks, but take them more often
A huge advantage to travelling at home in India is that everything is close by Trains, making a quick trip over the weekend feasible. Instead of visiting somewhere abroad for a week or more, travelling in your home country means that you can plan several day trips and weekend breaks throughout the year. As you won't be shelling out for flights, either, put the cash you've saved towards more mini-breaks, or extend one you've already got planned. Better still, treat yourself to a nicer hotel or an extra activity.
You've probably always known that there's more to see in your country, but now you've got the tools to explore its hidden wonders in the flesh. There are just no excuses not to get out there, whether it's once, twice or throughout the year. 
]]>